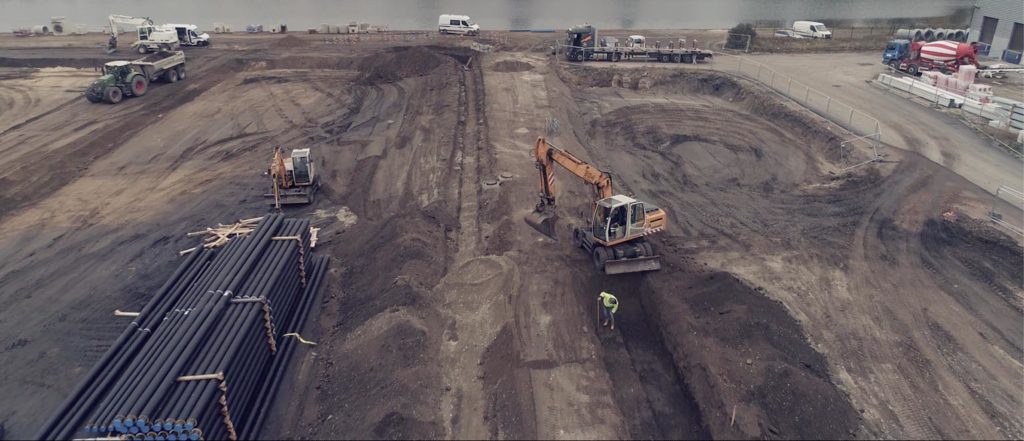 19 November 2018
An aerial view of Citadelle Sud
Public lighting. Telecommunication. Access control. Electricity. Heating networks
The Citadelle Sud project was carried out on behalf of SPL des 2 Rives, the company managing the 2 Rives urban development project in Strasbourg. The works involved the installation of public lighting, telecommunication civil engineering and retractable bollards. With its vast array of experience and expertise, SOGECA was also asked to install the urban heating and electricity networks, alongside those of the SPL.
The project, work on which began in October 2018, was held to very challenging deadlines, to open the way for the start of building construction in early 2019.
Our strong point: limiting the amount of simultaneous work carried out by different companies and organising the installation of the networks through joint excavations carried out in line with regulatory inter-distances between the networks. The aerial view of the project gives a good indication of the work that went into organising the site and networks.